Will There Ever Be Justice for Mass Atrocities in Syria?
Ambassador Steven J. Rapp
Tuesday, February 21, 2017, 4:00 - 5:30pm
University of Minnesota Law School
Mondale Hall Room 25
229 19th Avenue South
Minneapolis, MN 55455
The University of Minnesota's James H. Binger Center for New Americans, Human Rights Center, and Human Rights Program are excited to announce the inaugural lecture of our 2017 Syria Series.
This year-long series will explore the geopolitical dimensions of the Syrian conflict, the pursuit of justice for mass atrocities, the rights and reality of the millions of refugees, and the local, national and international responses.
Please join us for this unique opportunity to learn about the efforts to pursue justice for the mass atrocities committed in Syria. Ambassador Rapp led the U.S. State Department's Office of Global Criminal Justice from 2009-2015 and he is currently part of a "dream team" of international lawyers working to bring war criminals to justice for atrocities committed in Syria.
Seeking Refuge in a Changing World
Sonia Nazario:
"Refugees at our Borders"
Wednesday March 1, 2017
4:30-6:00pm
Cowles Auditorium at the Humphrey School of Public Affairs
University of Minnesota
309 19th Avenue South, Minneapolis, MN 55455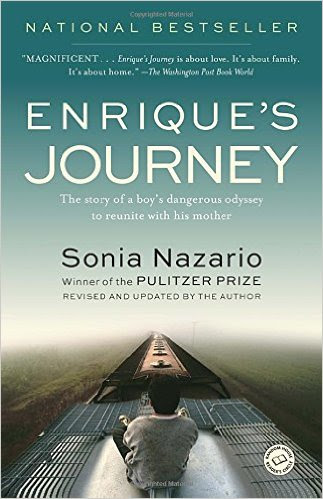 Ms. Nazario is a Pulitzer Prize winning author who documented "Enrique's Journey," her story of a Honduran boy's struggle to find his mother in the U.S. first published as a series in the Los Angeles Times. She will address the issues facing Central American migrants who continue to seek refuge at the southern borders of the United States.
Seeking Refuge in a Changing World is a collaborative project that investigates a world of people in flux. In a series of multidisciplinary explorations, we examine the global developments forcing people to seek refuge, the motivations and experiences of the refugees themselves, and the responses to the mass migrations around the globe. This is a joint effort of the University of Minnesota's Institute for Global Studies, Center for Austrian Studies, Center for German & European Studies, Center for Holocaust & Genocide Studies, Human Rights Program, and Immigration History Research Center.
Event is free and open to the public
For more information please follow this
link
This event is co-sponsored by the Human Rights Program, James H. Binger Center for New Americans, Human Rights Center, Humphrey School of Public Affairs, Immigration History Research Center, Institute for Global Studies, Interdisciplinary Center for the Study of Global Change, School of Journalism & Mass Communication, Department of Chicano & Latino Studies, The Advocates for Human Rights, and the Minnesota Hispanic Bar Association. Additional funding from The Ohanessian Endowment Fund for Justice and Peace Studies of the Minneapolis Foundation in support of The Ohanessian Dialogues on Mass Atrocities